Latest News:
Science Minister to attend major high school robotics competition at McMaster this weekendApril 6, 2018
More than 1,200 people are expected to attend the FIRST Robotics Canada District Competition at McMaster University's David Braley Athletic Centre this weekend (April 6 to 8).
For the second year, the University's Faculty of Engineering will be hosting one of Canada's premier science technology and engineering competitions for high school-aged students.
Thirty-eight teams are participating in this friendly event, which challenges teams to build and program a robot within a few short weeks before facing off against other teams on an elaborate obstacle course to score points. This year, the game theme and look of the arena is 'Power Up' to model 8-bit arcade games of the past.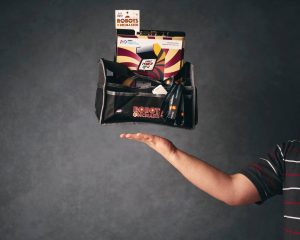 Science Minister Kirsty Duncan is scheduled to speak during the opening ceremonies at 10 a.m. on Saturday alongside Hamilton West-Ancaster-Dundas MP Filomena Tassi. Hamilton Mayor Fred Eisenberger is scheduled to offer greetings on Sunday at 10 a.m.
"The world needs engaged young minds to meet the global grand challenges facing our world. Issues ranging from water quality to eradicating disease to building the next generation vehicle must be addressed. The skills FIRST Canada helps youth to develop will foster future leaders with critical thinking skills, ingenuity, compassion and ambition," said Ishwar K. Puri, McMaster's Dean of Engineering.
For more information and to watch the event live starting Saturday at 10 a.m., go to http://firstroboticsmcmaster.ca/