Upcoming Events:
Nuclear Industry Night
Overview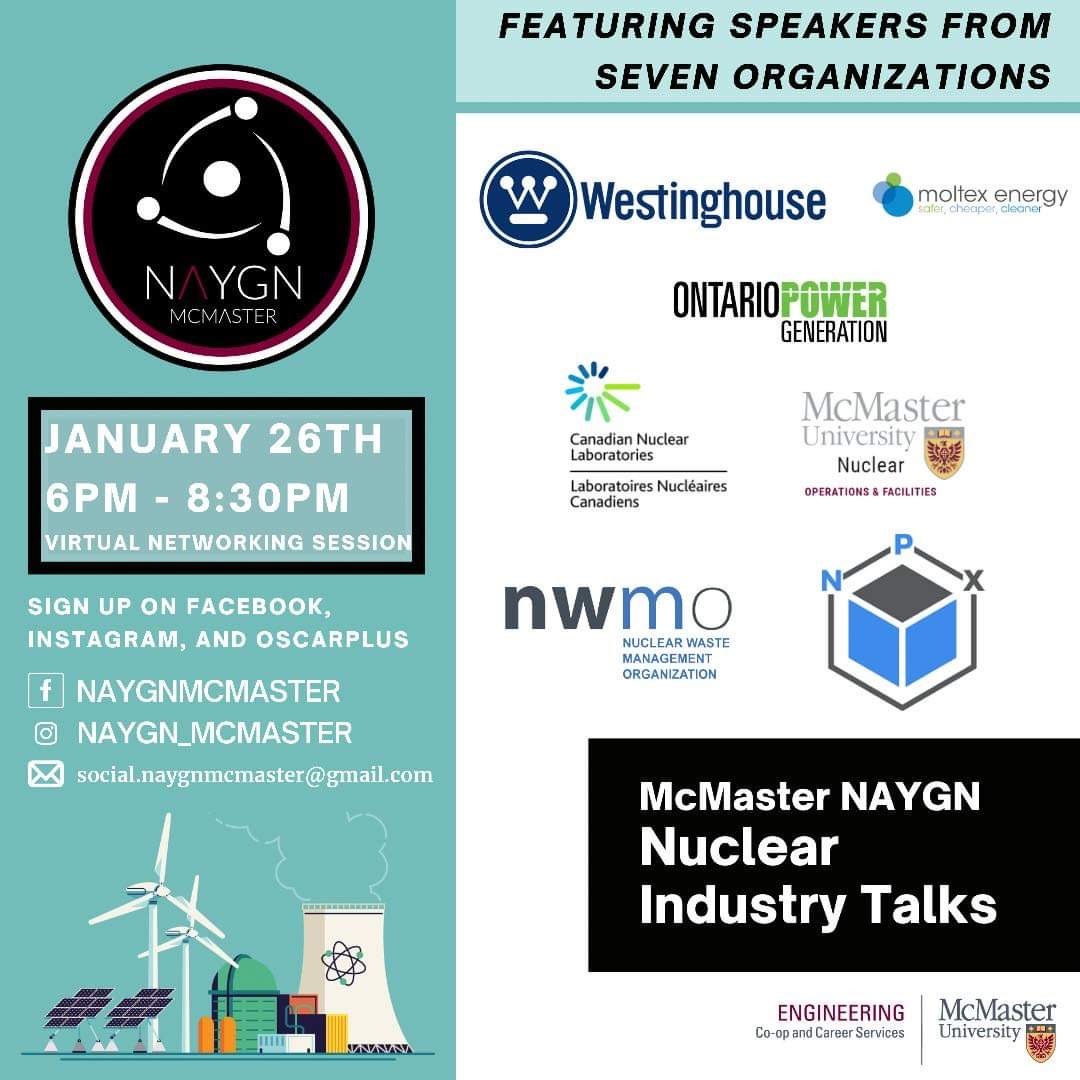 We are holding our second annual "Nuclear Industry Talks″. This is where guest speakers from various sectors of the nuclear industry join us here at McMaster to share their experiences, identify the role their company plays, and highlight the various disciplines nuclear employs!
McMaster NAYGN (North American Young Generation in Nuclear) provides opportunities for a young generation of nuclear enthusiasts to develop leadership and professional skills, engage and inform the public, and inspire today?s nuclear technology professionals to meet the challenges of the 21st century. 
Come to our Nuclear Industry Night to network and learn more about careers in the field!
 REGISTRATION: 
https://hopin.com/events/nuclear-industry-talks