Upcoming Events:
Learning to Lead: The Art of Understanding Body Language
Overview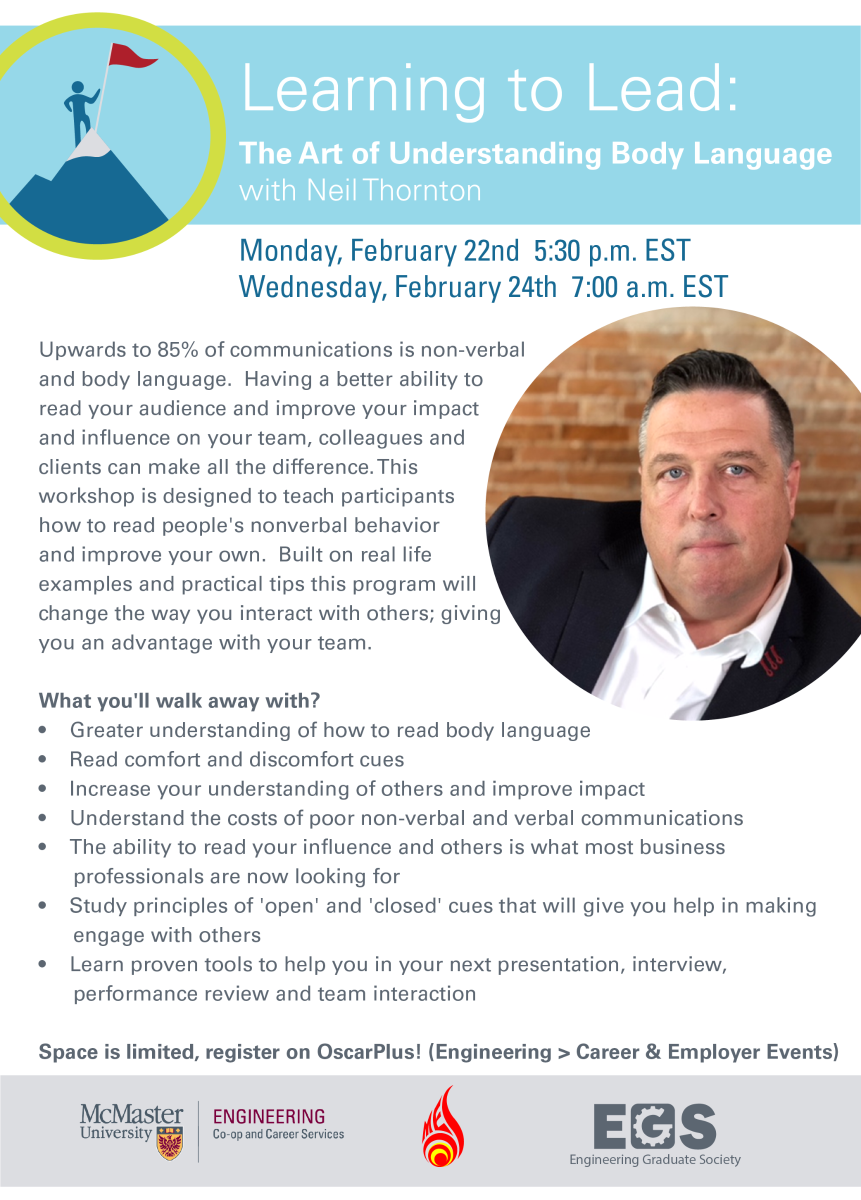 As President of The Thornton Group and author of his upcoming second book 'Presence, Impact and Influence', Neil brings 20 years of experience to business and management development, strategic planning, executive coaching and team culture. A hands-on consultant, he's met clients everywhere from job sites to shop floors, boardrooms, remote teams and everywhere in between.
 
Neil is well known for his highly energetic, dynamic speaking style and in-depth knowledge on topics ranging from strategic execution to the new reality of business development, branding, speaker and leadership development, body language and communications.
 
Committed to turning teams into business thinkers and asking the tough questions, Neil demands honesty and authenticity in every interaction, from himself and his clients. In return, he throws away the traditional management handbooks to help them get real work done by turning ideas into action, holding them accountable and bringing them measurable results that dramatically improve their performance, vision and culture.
Please Note:
Registration for this event will close 3 hours before the start of the event. The event's link and information will be sent out to you just before the start of the event after registration has closed.