Upcoming Events:
General Motors Environmental Campus Day
Overview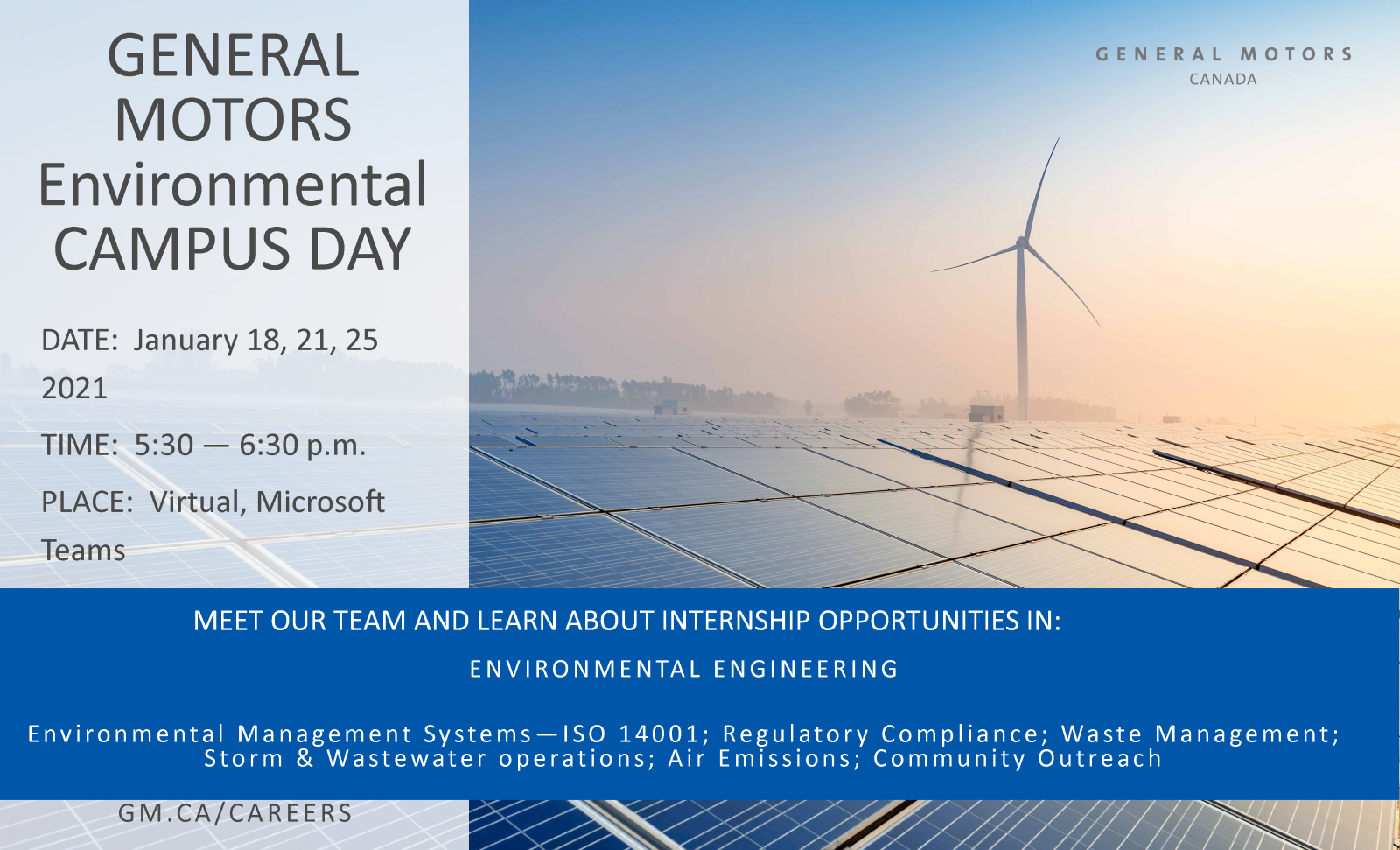 Please Note:
Registration for this event will close at noon before the start of the event. The event's link and information will be sent out to you just before the start of the event after registration has closed.
Join students from 3 other universities to meet our team and learn more about the internship opportunities that exist in Environmental Engineering at General Motors Canada. 
Students interested in 16-month internships with GM should register, particularly if you are in the Civil, Chemical, Materials, Mechanical, or Automotive programs. Third and fourth year students will be given priority, but second year students may be considered for the positions if they have extensive experience in extracurricular activities and community involvement. There is also a position exclusively targeting Master's-level students.